What will you learn in this course?
Welcome to your course
Congratulations on your election as a local councillor and welcome to the course.
This course is designed to help you on your leadership journey as a new councillor. As an elected representative, you will need to work within a set legislative framework and to certain rules. You should understand these as quickly as possible after your election.
By the end of this course, you will: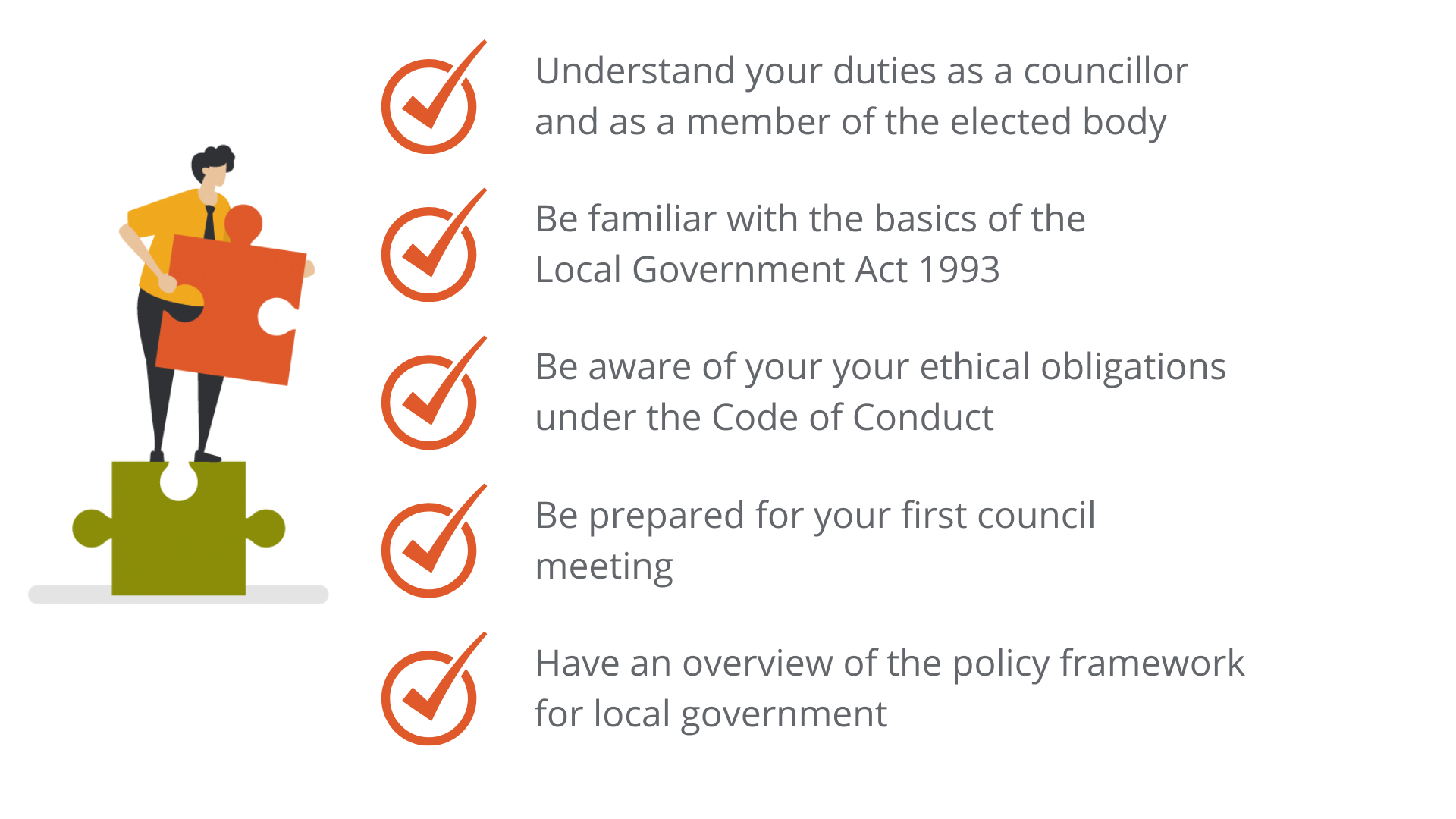 You should use the course to supplement the induction program provided by your council.